I'm not much for hype so I am going to give it to you straight. I'm a real offline marketer with dozens of real clients that keep me busy and keep me happy. In fact, I wasn't even going to put out this product until a colleague was so smitten with the system that he jumped at the opportunity to help me launch and share this information with all of you.
Folks, this is the exact review system that I use with each and every one of my offline clients to get them dozens of reviews and have them fall in love with me overnight. 
In any case, you already know how important reviews are for your client. These reviews establish them as an authority in their field, help get them ranked for important keywords, massively increase conversions and most importantly of all, fill them with that warm fuzzy feeling that they then associate with your service forever! That means more trust, more fun and of course, more cash!
The problem is actually getting those reviews. After speaking to many offline marketers, one of the largest challenges they face by far is compelling people to get off their butts and leave their client a review. The challenge has become so great for so many that they have resorted to purchasing bogus reviews from outsourcers in Bangalore. I have only one question for these people…

Who The Heck Do You Think You're Fooling?
If they think Google won't be able to tell the difference in the not too distant future then they are dead wrong. Not to mention, they are jeopardizing their client's reputation and listings all because they could not figure out a way to get them completely legitimate reviews.

Of Course, You Will Never Even Have

To Consider Such Shady Tactics Because…
I have found a solution that will provide your client's with dozens of legitimate customer reviews completely overnight. It's called The Offline Review Tsunami and I guarantee it will work.
Check It Out … Real Life Testimonial
From 50+ Reviews Client
Let's be honest, as an offline marketer you have enough things to worry about like managing your outsources, writing proposals and closing big fat juicy checks. That's why it is crucial to have the actual services you provide as automated as possible. Implementing a review system is no exception.
You can literally take the materials I provide to you, hand them over to your client the very next day and never have to think about customer reviews again. This product will completely take care of one of the most crucial elements of your offline business so that you never have to think about it again…EVER!

The Most Powerful Foot In The Door Service Known To Man
The beauty of this service is that it's extremely valuable and very easy to implement. Heck, you don't have to know anything about offline marketing to make it work because it is so turn-key. That is why it is such a perfect service to offer as a newbie or to get your foot in the door with new clients.
Jeff "Herschy" Schwerdt and I have developed, implemented and streamlined a sales process using this service that has provided massive initial results. Out of just 77 emails sent out we had three people interested in purchasing and one closed in 24 hours.
Inside this package I will go into deep detail and outline the step-by-step process of how to find the perfect prospects, how to approach them and how to close the sale easily. If you decide to just use this system for sales you can build a thriving offline business!

So … What Exactly Is The Offline Review Tsunami?
Simply put it is the most effective method to get your client's customers to take action and leave them a review and the most simple and easy to use foot in the door service to acquire new clients.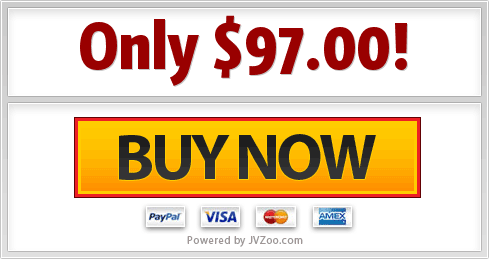 Here's What You Get:
"Voice of the Customer" marketing flyers to explain to client the benefit's of your review service

The exact email template that landed a client in under 24 hours.

Exclusive report explaining exactly how to implement this system and why it's so darn effective

The source files and rights to all incentive business cards

Revolutionary approach to use this service as an effortless "foot in the door" offer for new clients.

The actual process, laid out in bullet point form of how to prospect, contact and close new clients for this service.
Step by step training that will show you how to get clients as much as 40 reviews overnight.
How to build and scale a turn-key review business

The simplest and most powerful single approach to new prospect.

Secret Weapon #1: Access to the exact email/letter template I use that inspires client's customers to take action… This is golden!

Secret Weapon #2: Access to my most powerful weapon of all!

DONE FOR YOU

– PRINT ON DEMAND Review Incentive Card templates that the client will hand out to customers.
EASY TO FILL OUT ORDER FORM FOR

"VOICE OF THE CUSTOMER" INCENTIVE CARDS
ACCESS TO "VOICE OF THE CUSTOMER"

INCENTIVE CARD SOURCE FILES
BONUS TIME
Awesome Bonus #1 – Access To My Longtime Printer Who
Will Hook You Up At A Ridiculously Low Price…Forever!
Sneak Peak Video Below Explains It All!

This bonus is really going to knock your socks off. I've developed a tight-knit relationship with my printer after 7 years of being his client and nearly a million pieces printed with him. In fact, I've given him so much business over the years that he has agreed to offer discounted rates to all people that purchase this product. You will literally be able to get your incentive card templates printed for mere pennies and it will only take a few minutes to implement. This bonus alone will repay the cost of this product so make sure to take advantage.
Awesome Bonus #2 – Reputation Management PLR
You know the importance of maintaining a good reputation online. A few bad reviews that are not addressed will be EXTREMELY DAMAGING TO A BUSINESS. This PLR report will teach your client the importance of reputation management and how they can keep track of who says what about them with just a few free and simple tools.
Don't Think, Just Act!
This is one product I know you won't regret. There is absolutely no fluff. Just an incredible plug and play process that you can implement immediately to start raking in the cash and the reviews. Trust me when I say, you will not regret it.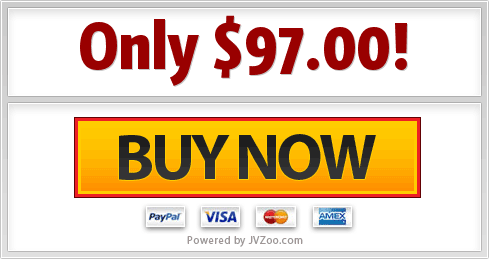 The 60 Day Money Back Guarantee
Of course, there is absolutely no risk associated with buying this product. I am backing it with my 60 Day, don't worry, be happy money back guarantee. That means should you decide this product is not a fit I will instantly refund your money … NO QUESTIONS ASKED.
If you are not 100% satisfied just let me know and I will give you your money back instantly. Simple as that!